Outlook Maps is the premier designer of sleek and stylish high-end wall maps for display.
"the world's most beautiful maps.
period.
"
Accurate and up-to-date, our maps combine function with unique styles, vibrant colors, and artistic flare to turn them from ordinary maps into works of art.
Most Popular Wall Map Categories


World Maps

Satellite Image Maps


USA Maps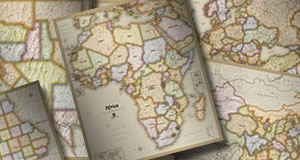 Antique Style Maps


State Maps


Colorful Topographic Maps
Browse All Maps
Custom Map Design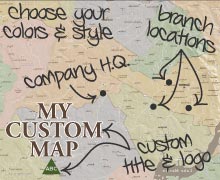 We offer a complete range of custom map services.
For personalizing a map, visit our personalized maps page to learn more.
For complete design of a new map, visit our custom map design page to learn more.
Map Printing & Framing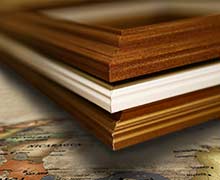 We digitally print all maps, which allows us maximum flexibility to offer a range of products and sizes.
We also offer many finishing options: framing, mounting, laminating and more.
Learn more:
Map Framing
Map Sizes
Finishing Options
Map Printing

Classroom Map Series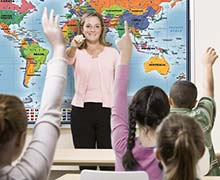 Our classroom maps series includes maps specifically tailored for teachers to display in the classroom.
The maps in the series become progressively more advanced to accommodate geography students of all levels - from early primary school all the way up to higher education.
commited to cartographic excellence.
Perfectionists at heart, our cartography team is dedicated to providing maps which are not only the most beautiful maps available (they are!), but maps which are readable, accurate, and up-to-date. Behind the gorgeous styles, you'll find maps digitally built using the most reliable data and latest technologies...all with a zealous attention to detail.