Personalized Maps
When you purchase any map from Outlook Maps, you will be given the option to add a custom personalized map title for a modest fee of $19.95.
To order a personalized map, simply begin shopping our wall map selection.
If you're looking for more advanced map customization, check out our custom map services.
Personalized and Customized Map Ideas and Examples
Family Travel Map:
A general personalized map with your family name, allowing you to keep track of your personal travels.
This type of travel map is ideal to use with our map pins.
Personalized Wedding Gift Map: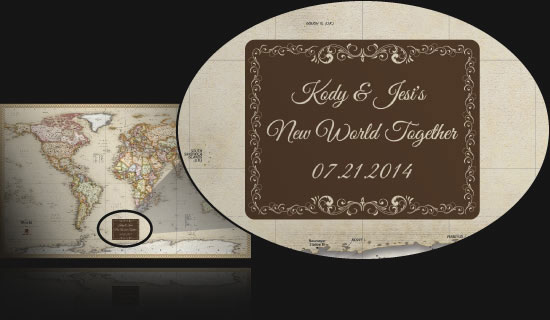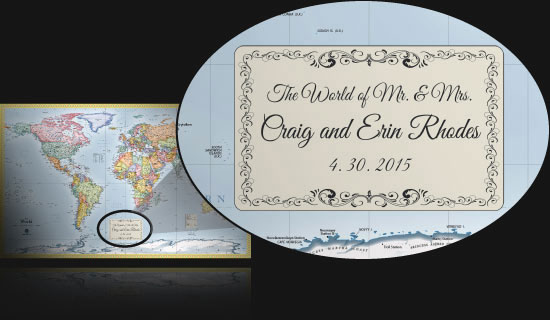 A personalized map makes a unique and thoughtful wedding gift. Add the names of the bride and groom and their wedding date to create a map they will certainly treasure in their new life together.
Map for a Graduation Gift: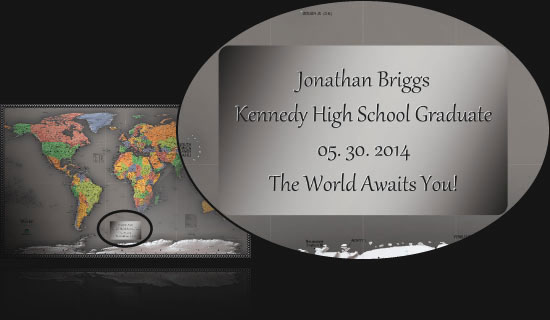 A map is an excellent graduation gift for that special graduate in your life. The personalized map not only makes a nice memento of his or her accomplishment, but will also serve as a great reference as he or she goes on to pursue higher learning or employment.
Personalized Retirement Gift Map: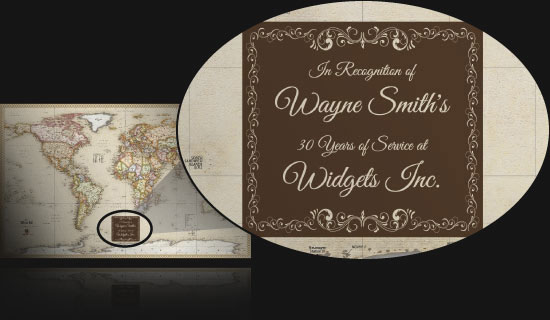 For more advanced customization like adding a business logo, check out our advanced custom cartography page.
Dedication or Memorial Map: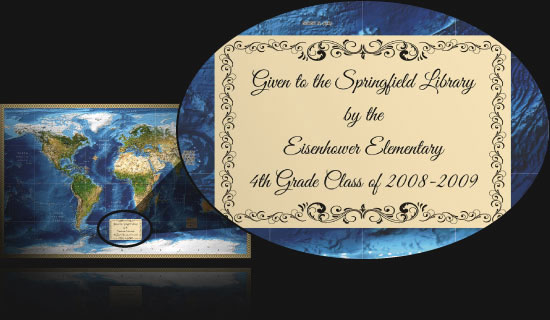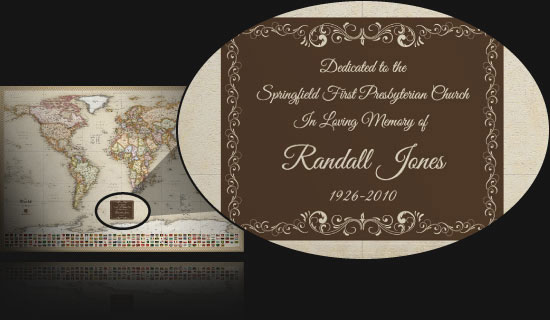 A map makes a wonderful dedication or honorary gift, especially to a school, library, church, or other institution.
Location of Patrons or Group Members: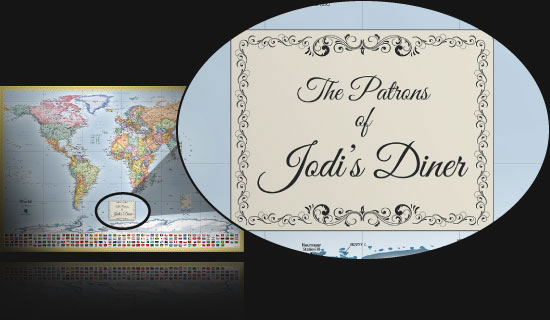 One of the most practical uses of our personalized maps, is a map for a business or organization to allow their patrons or members to pin their home locations with map pins.
Company or Business Map: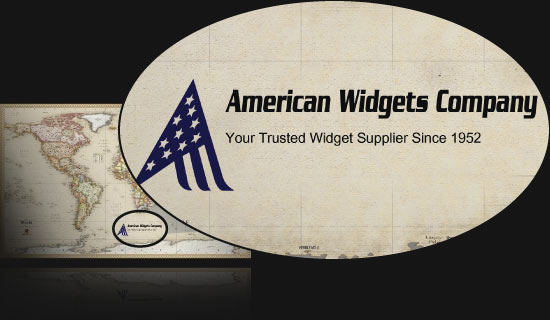 Putting the name of a Company or Business on a map will instantly add professionalism to the map, and makes a great gift for any professional situation.
We can also add specific places and labels on the map, such as the company headquarters, branch locations, office locations, distribution areas, locations of key customers or suppliers, as well as company logos.
Learn more about our advanced custom cartography services.
Map Given as an Award: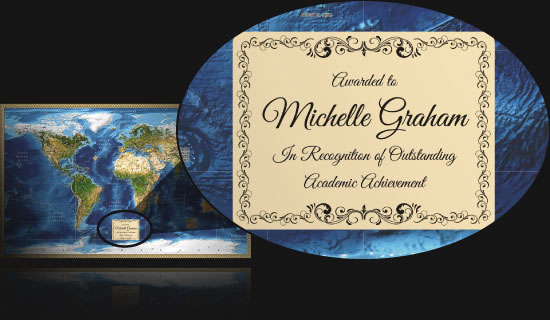 Whether in recognition of academic success, business accomplishments, or any other achievement, a personalized map will make an excellent award gift to bring pride and a sense of appreciation to the recipient.
Personalized Office Map: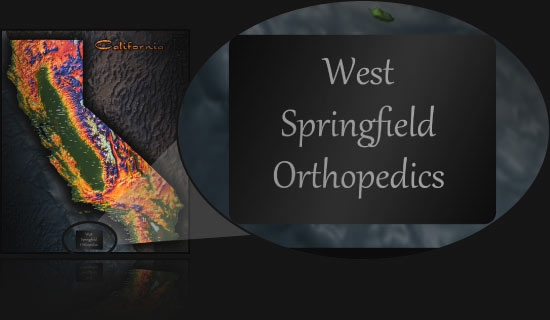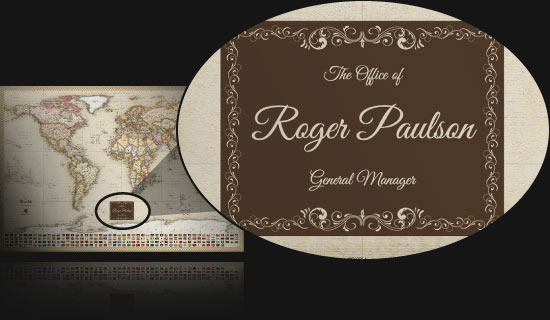 Being so professional and attractive, our maps already make excellent additions to display in any office.
With personalization, you can go the extra distance by adding your professional title or the name of your company or office to the map.
Anniversary Gift Map: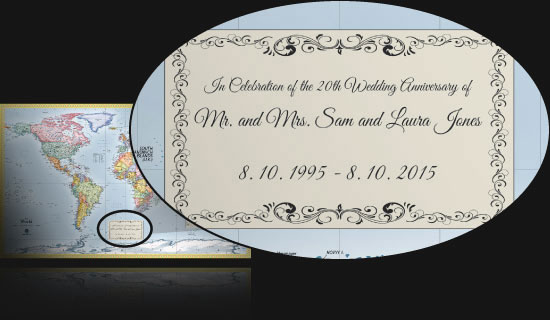 An personalized map is sure to make a great anniversary gift for any couple.
General Map for Any Occasion: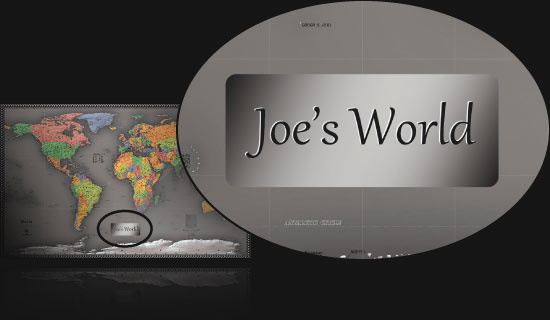 Even a simple title can add a personal touch that transforms your map from ordinary to special.
Map Personalization FAQs...
Will The Style of the Map Title Match the Map?
Absolutely.
As you can see in the examples above, the map title will be styled and colored specifically to match the style of the map you order.
The title box will accentuate the personalized map title, while maintaining a natural and professional appearance.
Who Actually Does the Layout of the Personalized Title?
All map customization and personalization will be done manually by an actual cartographer/designer, rather than through an automated process.
This allows the customization to be more accurate, more attractive, and allows us to add that personal touch that will make your customized map special for years.
Can I Preview the Personalization Before I Order?
Sure thing.
Just send us a quick e-mail in our contact page and tell us you'd like to preview a map with a personalized title. Make sure to include the specific map you want to buy, and the custom title you want to add.
We will then do the layout design of your title on the map and send you a specific link where you can view the map and title.
Are There Any Restrictions on the Personalized Title?
Nope.
Since we add the title manually, we can adjust the size of the title box and font to accommodate any map title text you request.
As you can see in the examples above, titles can range from a couple words ("Joe's World") to a lengthy dedication ("Dedicated to the Springfield First Presbyterian Church in Loving Memory of Randall Jones 1926-2010").
Whatever you want your map to say is exactly what it will say.
More Advanced Map Customization
We also offer more advanced map customization such as:
Adding specific places, labels, and symbols to the map
Adding business logos to the map
Adding your images to the map
Customizing the layout and area shown in the map
We'll even completely designing a new custom map for you, your professional project, or your company
For more information, visit our custom map design services page.